Angell's EXCITING FALL 2018 DANCE SCHEDULE is Here! See separate Schedule heading.
REGISTER by July 27 & SAVE $50 ($25 off Tuition and NO $25 Registration Fee)!
After 16+ wonderful years (1999-2015) at 7 Centre Court, Lake Monticello, Angell's School of Dance joyfully expanded and re-located across the street to 19 Centre Court in September 2015. Director/Owner Angell Husted designed the new facility, doubled the size of the main dance studio, added a 2nd dance studio, extra lighting, a huge family-friendly-lobby (Lego, train and coloring tables), two bathrooms, a piano/guitar studio-- & two parking lots at front & back entrances. Angell's School of Dance is open during class times or by appointment. Book a no-obligation, "Love & Joy" appointment: angellhusted@comcast.net OR 434.591.1199.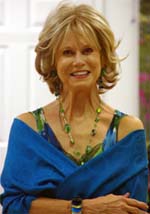 Angell Husted
Founder/Owner/Director/Instructor Pilates/Posture/Alignment Specialist, Personal Trainer, ACE Certified Health Coach, Dance Educator
​Angell joyfully recalls "being both a tomboy and a ballerina" growing up in the 1950's and 60's in the small town of Pleasant Valley, New York, She was educated for 10-years (from ages 6-16) in ballet and pointe at Pat Mosher's School of Dance in Poughkeepsie, NY. She's a 1971 magna cum laude graduate of Syracuse University, with a dual degree from the School of Education and the School of Speech & Dramatic Arts. She added graduate work at the University of Virginia's School of Speech & Language Pathology (now UVA's Curry School of Education).
The "Mom and Grandmom of Fitness in Fluvanna", Angell has been a health/fitness professional since 1982...opened Angell's Fitness & Dance on Valentine's Day 1999...and added her Personal Training Studio 3-years later. After more than 16-years at 7 Centre Court, Lake Monticello, Angell designed and built a
new
Dance Studio during the Summer of 2015, just across the street at 19 Centre Court-- more than doubling the size of her previous facility-- inside & out!
This Baby Boomer remains passionate about sharing with all ages and fitness levels the many benefits of "the joy of music and movement". For more than three decades as a health and fitness professional, she has taught land and water exercise to hundreds of people in the Fluvanna County/Central Virginia community. In the 1990's, she was the originator of the Virginia Chapter of the Arthritis Foundation's PACE (People with Arthritis Can Exercise) Program, and trained over 120 PACE instructors in a 4-state area. She was Fluvanna County's 1st recipient of the ACSM (American College of Sports Medicine) Gold Standard as a Certified Health/Fitness Instructor, triple-certified by ACE (American Council on Exercise) as Personal Trainer, Group Fitness Instructor, and Lifestyle & Weight Management Consultant, and an AEA (Aquatic Exercise Association) Instructor. Also an ACE-Certified Health Coach since 1998, Angell's specialties include holistic senior fitness, posture/alignment, Pilates and foam rolling therapy for stress, weight and pain management.
Angell was also a full-or-part-time broadcast journalist from the early 1970's through 2014...starting with Charlottesville radio in late summer1972 briefly with WINA/1070, and then over 4-years with WELK/1400. She added television in March 1973, when WVIR-TV (NBC29) first went on the air. In 1974, she became one of the first female television news directors/anchors in the United States, enjoying positions as anchor, producer and reporter at three NBC-affiliated television stations– in Charlottesville, VA (NBC29), Scranton/Wilkes Barre, PA (NBC28), and in Richmond, VA (NBC12). 2014 was Angell's 41st year hosting NBC29's Dogwood Festival Parade. She also hosted all 26 Annual Telethons (1985-2010) of the Annual Children's Miracle Network, which raised over $22-million-dollars for the University of Virginia's Children's Hospital.
A common thread that's always weaved through Angell's life is her dedication to giving back to the community through volunteerism, including hosting numerous events to raise much-needed funds for many non-profit organizations. Those organizations include: The MS Society, Arthritis Foundation, American Heart Association, March of Dimes, SARA (Sexual Assault Resource Agency), Habitat for Humanity, Fluvanna Historical Society/Old Farm Day, Three Chopt Ruritan Club/The Miss Fluvanna Pageant, Lake Monticello Volunteer Fire & Rescue and Palmyra Volunteer Fire Company. She holds a "Distinguished Community Service Award" from the Lake Monticello Resident's Association, a Recognition of Excellence Award from the Fluvanna Branch of the NAACP…and in 2009 she was awarded the first-ever Lifetime Achievement Award from the Jefferson Board for Aging (JABA). In early 2010 Angell was named one of Charlottesville's "Distinguished Dozen" by the Daily Progress.
Angell admits she caught the "volunteerism bug" back in 1973 when she entered--and won-- a 48-hour dance marathon (it was also a 48-hour blind date, yet that's another story!)— while also raising the most money for the Blue Ridge Chapter of the National MS Society. Her biggest "marathon" achievement is her induction into the 2000 Guinness Book of World Records for "tap dancing the longest distance of any female individual" (20.036 miles), which she did in the gym of Fluvanna County High School. In 2003, she broke her own Guinness World Record by tap dancing for two-thirds of a mile further (20.734 miles). Angell still holds the Guinness World Record-- and her "feet" raised more than $20,000 for Fluvanna County's Habitat for Humanity.
The most special annual event remaining close to Angell's heart is the
Timo Husted Wright Memorial 5K,
which she founded in 2005 in loving memory of her son, 17-year old
Timo
Husted Wright, who died in a Route 53 car accident following cross-country practice. Timo was a gifted athlete, musician and also Fluvanna High School's 2001 Valedictorian. The
10th & Final TIMO's MEMORIAL 5K
was held in June 2014 at Fluvanna County's beautiful Pleasant Grove off-road cross country course, where Timo spent the last afternoon of his life. That
10th and Final "T5K"
raised a cumulative total of $52,000-- surpassing his Mom's (Angell's) goal of $50,000, with all monies raised donated to local fire and rescue units.
"T
IMO's 5K
-- as Timo shared all 17-years-4-months of his life on this earth-- celebrated and inspired joy of movement, life, love, family, friends and community", says Mom Angell. "I strive every day to joyfully continue that inspiration with all ages at
Angell's School of Dance."
Angell is the mom of 5 children, stepmother to 2 more & Grandmommy of five (the latest is
Timo
, born 11.16.2017). She & her husband of over 39-years, Harold Wright, have resided at Lake Monticello since their honeymoon in Sept. 1978.
---
Melissa DiGrazio (Bachelor of Arts, Rowan University)
Instructor: Ballet, Tap, Jazz, Ballazz, Athletic Dance

Melissa DiGrazio started dancing at the age of 5 and continued her training to study ballet, tap, and jazz at Kathleen Academy of Dance in Hillsborough, N.J. There she was trained to teach the 3-6 year old program as well as tap and jazz classes for children and adults. Other dance training includes classes at Broadway Dance Center in NYC and workshops throughout NJ, VA, and NY. She is one of the long time dance instructors here at Angell's and has been since 2003!! Throughout her childhood, she had participated in school choirs, dance performances, and musicals. Miss Melissa graduated from Piscataway High School in 1993 with honors and was part of the award winning Concert Choir as well as lead roles of Peggy Sawyer in "42nd Street" and Dorothy in "The Wizard of Oz." In July 1998 she received her Kindermusik certification and began teaching the following fall. She graduated Cum Laude from Rowan University in Glassboro, N.J.in May 1999 with a B.A. in Music. She has been working "for" children for the past 18 years with roles of camp counselor and director, after-school teacher, dance teacher, pre-school music teacher, piano teacher, and substitute. She is a member of the Charlottesville Music Teachers Association and is currently the music teacher at Millstone of Ivy Preschool. She continues her Kindermusik education yearly at the Kindermusik International Conventions which are held throughout the US each fall. She is highly involved with "Camp Happy Times", a one-week summer camp for children with cancer, and has been a counselor there since 1998. Miss Melissa and her daughter Meredith live in Lake Monticello. In her spare time (yeah right!) she spends loving the outdoors, especially the beach, and relaxing with family and friends.
---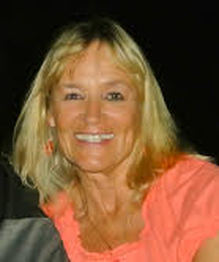 Diana Freeman
Royal Academy of Dance (RAD) Instructor
Our Classical Ballet teacher, Diana Freeman, has taught ballet and tap for over 40 years. She came to the United States 15 years ago, after living in South Africa for 27 years where she had her own school of dance. "Miss Diana" has prepared many students for excellent passing of the
ROYAL ACADEMY OF DANCE
(RAD) examinations.
​ Diana was recently awarded a Lifetime Membership Certificate from the ROYAL ACADEMY OF DANCE. She has choreographed and produced her own recitals, as well as choreographed numerous musicals for schools and amateur theater.
​ She was also a member of a Seniors Tap Dance Team, competing in European championships and winning three consecutive years in two categories: Small Groups & Formation. Diana and her husband Peter have six sons between them, spread between South Africa, Australia, England, Belgium, and the U.S. They have four grand-daughters and one grandson.
In September 2014, Diana and her son Jeff were proud to become United States citizens.
"Miss Diana" looks forward every day-- through dance-- to making a positive difference in the lives of the children in our community-- and beyond!
---